Brand Messaging Moves High-Net-Worth Consumers Through The Acquisition Funnel.
Ellenbecker Investment Group hired Leap Marketing to develop strategic brand messaging that would help the firm stand out in the crowded wealth management category.
The origin of the "Listen" messaging approach to investing was the creation of EIG founder, Karen Ellenbecker.
Leap Strategic Marketing's mission was to help EIG expand the "Listen" messaging approach and further define the EIG brand. By using financial services industry research, the agency was able to discover other key reasons why consumers switch advisors.
The research revealed that for high-net-worth individuals, an advisor's response to customer inquiries was a critical service component. So critical in fact, many investors said they would switch investment firms if customer service didn't meet their expectations. Advisors who Respond was now added to the EIG messaging.
The research also showed that for high-net-worth individuals planning was a critically important factor.  These investors expected their advisor's to be ahead of the game and propose programs to the client, without the client having to ask. Advisors who Plan was very important to the messaging.
These messages ran on rotary billboards throughout the entire Milwaukee DMA for more than a year. A sample of those billboards is shown below.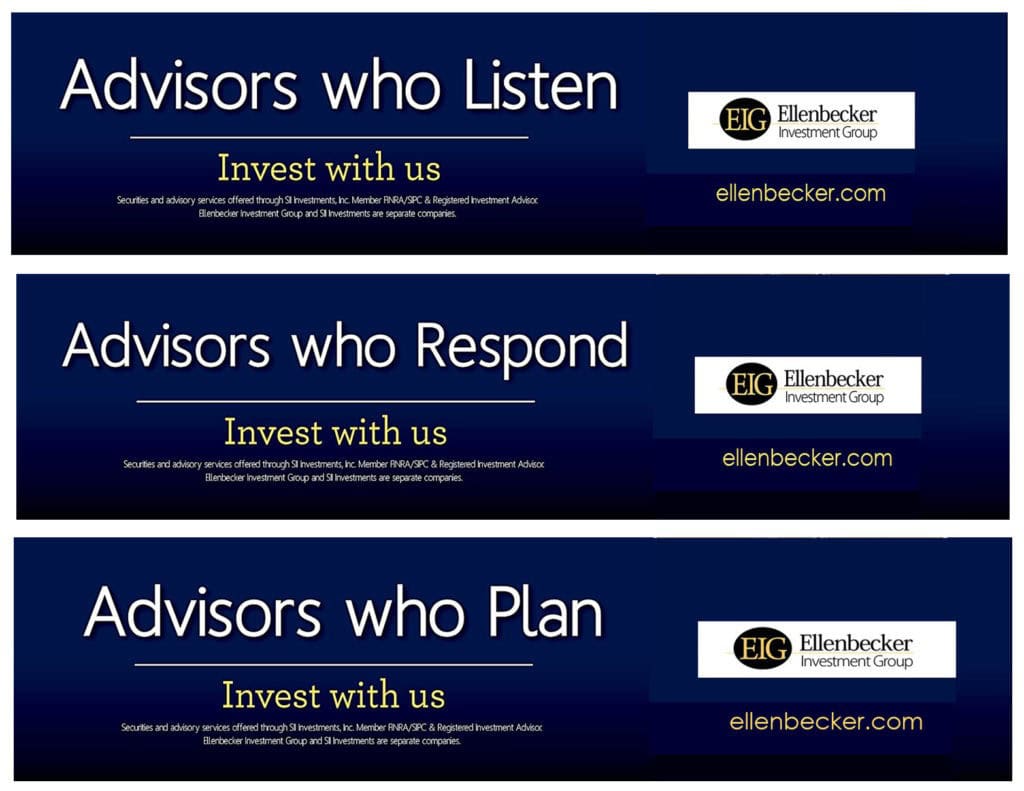 There is no doubt that the outdoor advertising has helped fill the top of the new wealth management customer acquisition funnel, while also creating a distinct brand differentiator among investment firms in the Wisconsin market for the Ellenbecker Investment Group.
After completing a P$cycle and Experian target audience cluster analysis, it became apparent that EIG needed to be more aggressive in explaining these high level messages to their target audience. What was the power of listening, responding and planning to the EIG way of doing business?
The J.D. Powers Investor Satisfaction Survey provided clues to the next level messaging in definitive terms and verified the power of the current EIG advertising campaign.
A new print campaign was the next challenge for Leap Strategic Marketing. The goal was to further develop the wealth management brand messaging and help EIG start to explain their unique approach to investment planning. Below is an example of how print in high-end publications started to explain what listening means to EIG.
To learn more about the ways to leverage syndicated financial services research to build strategic brand messaging and use it to fill the customer acquisition funnel, please contact Laura Bonesteel or call her at 262-436-4080.