Packers Players Have Fun With A&W.
Nothing is better than a promotion that works and is fun for everyone involved. You know it's working well when the celebrity featured in the promotion stops by a client location unannounced to help them celebrate.
Jordy Nelson, Eddie Lacy, Josh Sitton and others have made a surprise appearances at the A&W Restaurants throughout Wisconsin and the entire teams at these restaurants were in awe.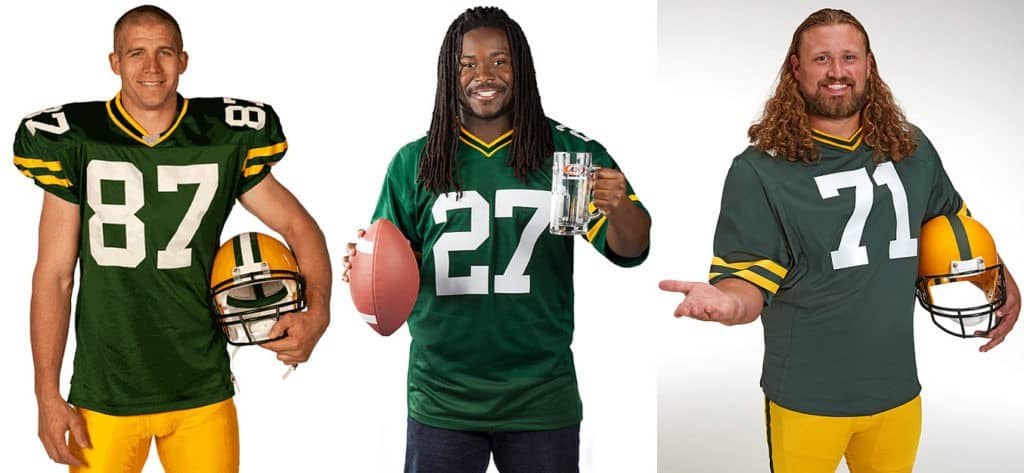 The A&W restaurants has produced television campaigns in the Green Bay DMA to announce the launch of a new celebrity designed burgers and promotions. The goal was to remind fans to help celebrate the Green Bay Packers and that players accomplishments during a game. Co-branding genius.
Leap purchased the TV flights during network premiere weeks to build awareness and to capture an audience hungry for fresh programming.  Digital and social media campaigns were executed in conjunction with each launch.
It is impromptu events like a Packer Player showing up at a restaurant that make the advertising and marketing business fun and definitely exciting!
Perhaps we could discuss how we can help you put together the best solution for your next marketing effort. Contact Laura Bonesteel to learn more.