A&W Differentiates with Bigger Burgers.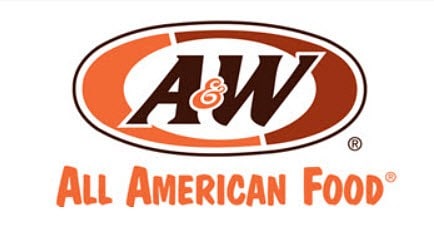 All Double Cheeseburgers are not created equal, but what differentiates something as basic as a hamburger?
The reason is the size of the regular hamburgers at each fast food restaurant chain. For example, McDonald's has always used a 10 to 1 ratio for their regular hamburgers. That means they make 10 hamburgers out of every pound of meat.
Burger King ,Wendy's, Dairy Queen and Hardee's have a different ratio for their regular hamburgers, all smaller than A&W. To give you an idea of burger size, just try a White Castle hamburger or cheeseburger. They use a 13 to 1 ratio and that is one reason why they are called sliders.
But A&W uses a burgers per pound ratio that makes their regular hamburgers larger….bigger than most the other guys. So when one quick service restaurant offers you a double cheeseburger for a certain price, you may not be getting the same value at every restaurant chain. Now you know why you see double cheeseburgers on some quick service restaurant's value menus, but not at A&W.
Leap Strategic Marketing urged A&W to differentiate themselves and bring some of the glory back to BIG Double Burgers. Offer consumers a big, juicy 1/3 of a pound double cheeseburger at a great price. Let consumers taste the difference bigger burgers make. A&W has three signature double burgers that helped make the chain famous, so the impact of the promotion would affect more of their menu than just the one promoted item.
Leap produced a TV spot that leverages that client strength in the Double Burger category, invited consumers to taste the difference and remind them that at A&W Restaurants Big is Still Good.  The perfect brand positioning and imagery for A&W Restaurants. Take a look, it is a fun, little piece of creative that will differentiate A&W and sell some Double Cheeseburgers.
If you would like to learn more about differentiating your brand through a brandtailing advertising or marketing program, contact Laura Bonesteel at 262-436-4080.  We would be happy to tell you more about using a brandtailing marketing strategy.